Book a tour of a space and see what we're all about, with dedicated desks and private offices for teams sized 1-100.
RUNWAY EAST TEMPLE MEADS
Our second site in Bristol is – as you'd expect – minutes away from the station, which makes it a perfect space for teams that need great transport links. Bristol Temple Meads is home to rapidly scaling businesses from across the region.
World-class Design
Featuring thoughtful, high-quality design throughout.
Great Transport Links
Just seven minutes walk from Bristol Temple Meads and express services to London and beyond.
Cafe access
Get free access to our Bristol Bridge cafe and bar – just 5 minutes walk away.
Runway East is the best place to scale a business in Bristol.
Gareth Williams, Founder, YellowDog
Honesty cafe and bar
Grab a decent coffee or a cold beer. Go wild. It's for charity.
Cake Wednesdays
It's halfway through the week. Here's a tonne of cake.
Drinks trolley
Our famous Friday drinks brought to your desk. Cold. Free. Desky.
Free meeting rooms
A bunch of rooms and phone booths for meetings (or karaoke). Fancy lunch while you're at it?
Space to unwind
Acres of super comfy space to relax, work, eat, breakdance. Take your pick.
Dogs on demand
Hard day? Here's a puppy at your desk. You're welcome.
Bike storage
Have a bike? You'll love being able to put it somewhere.
On-site showers
Ideal for commuters (and people that like showering).
Super speedy WiFi
Not really a shocker, but we'll mention it anyway. Dedicated lines available.
On-site dream team
Local experts, champion hype team and always here for you.
Fully serviced
All cleaning, printing and faffing included. Bliss.
Fully furnished
You bring people, we'll bring comfy chairs and desks. It's a date.
Easy Transport
Just seven minutes from Temple Meads train station.

Funky office add-ons
Neon signs, stocked drinks fridges, in-office espressos or a ball pit? You name it, we've got you.
Where we are
Just SEVEN minutes from Temple Meads station
Brilliant shared working space with small dedicated offices and bookable meeting rooms. Members get free printing, WiFi, coffee, cakes (on Wednesdays) and beer (on Fridays). Oh, and the staff are super friendly and helpful!
We can't speak highly enough of Runway East. The guys who work here made us feel at home from day one - we would (and have) recommend Runway East to anyone looking for a community focused workspace. Top marks all round!

Great facilities with a very helpful team to help you when needed. Everyone in the office is also lovely and it's especially nice when you get to speak to someone from another company while making a (free) coffee. Plus added bonuses of being dog friendly, providing cake on a Wednesday & Friday drinks! What more could you want
Lovely office and staff 😄
A modern fit out, friendly team, all the things you could need (free coffee, included meeting rooms, great kitchens and communal spaces) and generally awesome place to work!

Great facilities - we have a very happy setup here - but the shining light that sets these offices apart from other shared space are the staff - who always go above beyond to help us feel welcome and productive.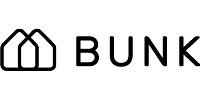 How much does it cost?
Our pricing is based on a simple per desk, per month fee, but, as you'd expect, this varies depending on the length of your contract and the location and features of workspaces.
We have loads more than just the offices listed here. To find out more, just get in touch with our membership team.
8 Person Private Office
From £350 per desk
12 Person Private Office
From £350 per desk
23 Person Private Office
From £350 per desk
76 Person Office Suite
From £360 per desk
The all-star Community team
When there's something strange in your neighbourhood, who you gonna call? Your talented and capable community team who care about your wellbeing and success.
Natalie Summers
Senior Community Manager
Taylor Ehrlich
Senior Community Associate
Meredith Cardew
Community Associate
Adam Sandford
General Manager