Let's destroy boring offices
At Runway East we've been fighting boring offices since 2014.
Our members get team bliss (all day, every day), space to scale and Big Desk Energy.
Team bliss
We're relentless. We create countless moments to make your team happy. Can't stop, won't stop.
Enjoy an unrivalled collection of team perks and events, all sorted by our on-site dream team. And when we say events, we don't mean awkward networking sipping on warm drinks. We mean tense team quizzes, mouth-watering cooking demonstrations, sing-your-heart-out karaoke and so much more.
Strap a rocket to your job vacancies, your careers page will be swamped with traffic.
Limber up at Run Club. Delight in dogs on demand. Go nuts on Cake Wednesday. Don't organise any of it. Bliss. Don't believe us?
Space to Scale
Bask in beautiful, customisable office space, where stuff gets fixed by people who care. All under membership plans as flexible as I'm a Celebrity's definition of celebrity. Plus no hidden fees down under.
We're your biggest cheerleaders, supporting teams of 1-100 to succeed in a faff-free environment. From neon signs and buckets of house plants to comfy sofas and drinks fridges, we'll make sure your team is happy in their new home.
When we say no faff, we mean it. Utilities, services, meeting rooms, cake, dog cuddles. We'll sort it. Plus you'll get free access to a captive audience of friends to boost your LinkedIn connections. They're the ones you have to elbow out of the way for cake.
Big desk energy
Join other startups, agencies and growing companies in a forward-thinking community that cares about its impact. Be part of something bigger and supported by a growing team that feels the same (...us).
We've recently been awarded B Corp status and are officially a Living Wage Employer. We're proud to be part of a movement that's making a difference.
From the way our spaces are cleaned and heated to the suppliers we use and the way our teams work, our impact on the planet and its people is a massive part of our decisions.
Your team deserves better
We've tried everyone else, and we prefer us. So do thousands of our members.
Great facilities - we have a very happy setup here - but the shining light that sets these offices apart from other shared space are the staff - who always go above beyond to help us feel welcome and productive.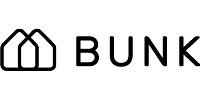 A really lovely place to work with a great atmosphere and friendly staff. Everything runs smoothly/efficiently and nothing is too much trouble. In addition there are free drinks on a Friday, snacks on a Wednesday and dogs are welcome in the office - what's not to like! Highly recommended.
They are inclusive & diverse which is super important for me, you don't find this quality everywhere and a great office and team overall! You see a diverse range of people, lots of cute dogs too! Overall a great experience and I don't think I ever want to leave!

A fantastic workplace.
How does your pricing work?
We price most of our memberships on desks, or the equivalent number of desks within an office.
How flexible are the length of the agreements and notice periods?
Standard pricing for private offices is based on 12-month fixed terms, with an option to extend the contract at the end. However, we know startups need flexibility. We also offer rolling 2, 6 or 9 month notice periods on slightly different pricing — get in touch for more details.
Are there any hidden fees we should be aware of?
All options come fully furnished with desks and chairs and fully serviced; all broadband, utilities, printing, (decent) tea and coffee, water etc are included in your price. The only additional fees would be if you requested that we customised your office with break out furniture, branding, drinks fridges etc, or if you went over the very generous meeting room coins.
What are the membership criteria?
Any business or individual can join, but we do make sure that they're aligned with the casual and relaxed atmosphere of our sites. Very formal, quiet businesses may not find us best suited to their needs!
How does the meeting room system work?
Subject to location, teams are assigned monthly credits for meeting rooms that are relative to their size. If you go over your allotted credits (which is rare), we charge the following: for small meeting rooms (up to 7 people) = £10/hour, and large meeting rooms (7+ people) = £20/hour.