A different kind of working
We change the way you work into a joyful experience. Leaders grow their companies at Runway East because their employees are happy with us. And happy teams work better.
G>>>>>>ROWING with our community
Over the last seven years, we've seen tens of thousands of members pass through our doors, changing the world and raising over £1bn.
We're here to make good work, with good people. And we're here to have fun.
Feel good
That feeling when you walk into a place and feel good? That's important to us. So important, in fact, that we make sure all of our locations do just that.
Doing good
We want to bring joy to work. That's really important to us. And we know it's important to our members, because they keep telling us it's the thing they like most about us (as well as free cake and drinks trolleys). best thing about us, our spaces and our teams.
But we want to do this the right way: sustainably and ethically. From the way our spaces are maintained, cleaned and heated, to the suppliers we use, and the way our teams work.
We want to minimise any negative impact on the environment and society and become a force for good.
We believe that if we do this the right way, we'll not only help great businesses from all around the UK grow. We'll also make the world a little bit better.
We're pulling out all the stops to make this happen.
Sound like something you agree with? Come join us.
HAPPY TEAMS
It's our mantra. From relaxing in our cafe spaces to bouncing off the energy of other like-minded entrepreneurs, we're the perfect place for ambitious founders, teams and freelancers.
More Flexibility
Not sure where your business will be in 3 years time? 12 month (or less) contracts priced by the desk make it easier to scale your workspace. Perfect for an uncertain future.
No Hassle
We take care of the hassle so you don't have to. All our offices come fully furnished and serviced.
Great perks
As a member, you get everything from great coffee, drinks and cake to networking and famous events hosted by our community team.
Great facilities - we have a very happy setup here - but the shining light that sets these offices apart from other shared space are the staff - who always go above beyond to help us feel welcome and productive.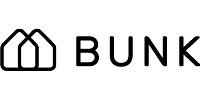 A really lovely place to work with a great atmosphere and friendly staff. Everything runs smoothly/efficiently and nothing is too much trouble. In addition there are free drinks on a Friday, snacks on a Wednesday and dogs are welcome in the office - what's not to like! Highly recommended.
They are inclusive & diverse which is super important for me, you don't find this quality everywhere and a great office and team overall! You see a diverse range of people, lots of cute dogs too! Overall a great experience and I don't think I ever want to leave!

A fantastic workplace.
The Runway team are really helpful and are always willing to help if anything needs fixing or if I have any questions. Plus they are all so friendly!
Come and take a look around
Pop in to one of our sites to find out more.
How does your pricing work?
We price most of our memberships on desks, or the equivalent number of desks within an office.
How flexible are the length of the agreements and notice periods?
Standard pricing for private offices is based on 12-month fixed terms, with an option to extend the contract at the end. However, we know startups need flexibility. We also offer rolling 2, 6 or 9 month notice periods on slightly different pricing — get in touch for more details.
Are there any hidden fees we should be aware of?
All options come fully furnished with desks and chairs and fully serviced; all broadband, utilities, printing, (decent) tea and coffee, water etc are included in your price. The only additional fees would be if you requested that we customised your office with break out furniture, branding etc, or if you went over the very generous meeting room coins.
What are the membership criteria?
Any business or individual can join, but we do make sure that they're aligned with the casual and relaxed atmosphere of our sites. Very formal, quiet businesses may not find us best suited to their needs!
How does the meeting room system work?
Subject to location, teams are assigned monthly credits for meeting rooms that are relative to their size. If you go over your allotted credits (which is rare), we charge the following: for small meeting rooms (up to 7 people) = £10/hour, and large meeting rooms (7+ people) = £20/hour.