HAPPY TEAMS
It's our mantra. From relaxing in our cafe spaces to bouncing off the energy of other like-minded entrepreneurs, we're the perfect place for ambitious founders, teams and freelancers.
Great Discounts
From free trials to discounted subscriptions on some of your favourite tools, we offer so much more than just a desk.
Join a community
We know ourselves that half the battle of growing your business is meeting the right people. Grow your network effortlessly through our community.
More Flexibility
Not sure where your business will be in 3 years time? 12 month (or less) contracts priced by the desk make it easier to scale your workspace. Perfect for an uncertain future.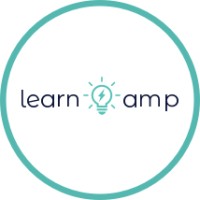 There's just something about the place that just feels right.
They are inclusive & diverse which is super important for me, you don't find this quality everywhere and a great office and team overall! You see a diverse range of people, lots of cute dogs too! Overall a great experience and I don't think I ever want to leave!

Great facilities - we have a very happy setup here - but the shining light that sets these offices apart from other shared space are the staff - who always go above beyond to help us feel welcome and productive.