Runway East Brighton IS HERE
Flexible office space for teams 1-70 people. Prices from £390+VAT PLUS opening launch offers. 5 minutes from the station. The office you didn't know you needed.

⭐️ ⭐️ ⭐️ ⭐️ ⭐️ - 4.8 stars average from 350+ reviews.
Runway East Brighton
With unrivalled transport links (5 mins from the station), in-built sustainability features and space to scale for teams sized 1-70, Runway East Brighton is THE place to be for any ambitious business. Oh, and there's no seagulls*.
*Cannot guarantee no seagulls.
Unbeatable location
Runway East Brighton is the best place in Brighton to grow an ambitious business, 5 mins from the station, just 70 minutes from Central London & in the heart of an exciting new £80M development 200 metres from Brighton railway station.
Pull up a chair
An office space with Runway East Brighton opens up access to a world of Runway East spaces across London & Bristol, with a tonne of new locations opening up every year!
Honesty cafe and bar
Grab a decent coffee or a cold beer. Go wild. It's for charity.
Cake Wednesdays
It's halfway through the week. Here's a tonne of cake.
Drinks trolley
Our famous Friday drinks brought to your desk. Cold. Free. Desky.
Free meeting rooms
A bunch of rooms and phone booths for meetings (or karaoke). Fancy lunch while you're at it?
Space to unwind
Acres of super comfy space to relax, work, eat, breakdance. Take your pick.
Dogs on demand
Hard day? Here's a puppy at your desk. You're welcome.
Bike storage
Have a bike? You'll love being able to put it somewhere.
On-site showers
Ideal for commuters (and people that like showering).
Super speedy WiFi
Not really a shocker, but we'll mention it anyway. Dedicated lines available.
On-site dream team
Local experts, champion hype team and always here for you.
Fully serviced
All cleaning, printing and faffing included. Bliss.
Fully furnished
You bring people, we'll bring comfy chairs and desks. It's a date.

Funky office add-ons
Neon signs, stocked drinks fridges, in-office espressos or a ball pit? You name it, we've got you.
Where we are
Just five minutes from Brighton railway station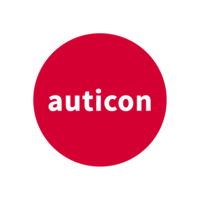 Great facilities, weekly perks and most importantly, the team are super friendly, always happy to help and very approachable. It's so nice to know that there are office providers out there that care about the accessibility needs of their tenants. Wouldn't want to have our office anywhere else.
Franziska Zeidler, Operations Director
If anyone is looking for a home for their team, we couldn't recommend them more.
Michael Langguth, Co-Founder and COO, POQ

Can't get over how perfect Runway East has been for us...I keep boring all my mates telling them they need to move here...

Tom Foster-Carter, CEO